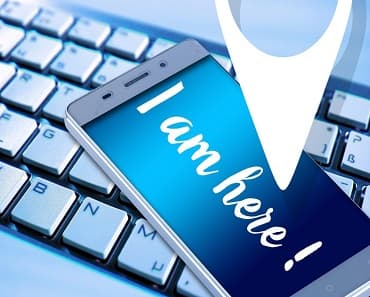 Why do applications ask for your location data? – Many times, when installing an application on our iOS device we can notice that, among the list of items to which they request access, the location data is usually part of them.
In fact, most of the applications available on the App Store today require access to location data to configure their functions and provide optimal performance when carrying out their work.
This makes that, during the installation of the application, we authorize the access to this data when pressing in an automatic way any button that is presented to us in screen in order to accelerate the process and to finish the installation to execute the application.
However, it is necessary to know in detail the reason why an application requests access to these data, and at what point this action contributes to the exercise of its functions.
Classification of applications requesting location data
Considering the wide variety of apps on the App Store and the purpose they serve; this article has categorized them in order to get a clearer idea of why many apps ask for your location data.
Climate
Weather applications need to obtain the user's location in order to establish in real time a forecast of the weather conditions generated in their area.
Maps and Trips
When you are traveling in another country, either for business or enjoying a vacation, navigation applications can be very useful to obtain the location of the destination where you are, because these coordinates will allow you to track for you all the places of interest in the area as restaurants, shops, health centers, historic places among others.
In this sense, to move to each of these sites, if you require a taxi service, the applications that offer this type of service such as Uber use your location so that the driver can successfully reach the site from which you requested transportation.
Health and Fitness
If you're a fitness enthusiast and measure your performance with running or other exercise applications, some of them use your location data to track your races and give you information on the distance traveled, as well as the time used to complete it.
Social
Some social media applications ask for your location in case you want to tag yourself or tell your contacts the site where you took a picture.
Smarthome
In these types of applications, which are present in smart home technology, the data associated with the user's location are used as georeferencing so that devices and appliances in the home are automatically turned on or off when their position is detected.
Shopping
Some stores have a custom application which, among the functions they have, use the location data of the user of the city where he is in order to provide information about which are the stores of this brand near him. This is another one of the applications ask for your location data.
Camera
The moment you are capturing a photo with your iOS device, the camera application can obtain your location to add it to the set of generated data that will serve as photo information. Another one of the applications ask for your location data.
Games
Some of them like Pokémon Go require the coordinates of the user's location to carry out its dynamics. Another one of the applications ask for your location data.
Streaming
Many applications used for live streaming depend on the user's location to implement some of their functions.
Which applications need your location and which don't?
According to the different purposes mentioned above for which different types of applications need to know your location, it is worth mentioning that this data is not always something that you must obligatorily grant as a requirement to use the application.
In this sense, most of the time this is only a protocol that is required as a measure to avoid manually inserting your location in case this is necessary later.
An example of this would be, at the time of manually inserting your zip code in those applications that use the GPS of your device iOS (iPhone, iPad).
Although this measure may be a bit tedious, you would not be giving the application your exact location every time it is needed, which makes it advisable to allow the application to automatically access this data.
On the other hand, some applications may require the user's location data to provide efficient operation, such as navigation applications where, without this data, services such as Google Maps could not help you find the site you are interested in.
In the case of applications whose location function cannot be completely disabled, a measure that could be applied is to enter the configuration options and adjust it so that it only performs this action when the application has been started by the user.
This will allow your location data not to be available at all times for applications such as Uber.
How to see which apps are tracking your location on the iPhone?